THE MURCHISON SERIES
A premium 40mm wrist watch, beautifully polished and brushed case, fitted with Swiss made Sellita automatic movement, 316 stainless steel construction with anti-reflective treated sapphire crystal.
A genuinely good looking watch, unique, and seriously comfortable.
Take advantage of our introductory discount today!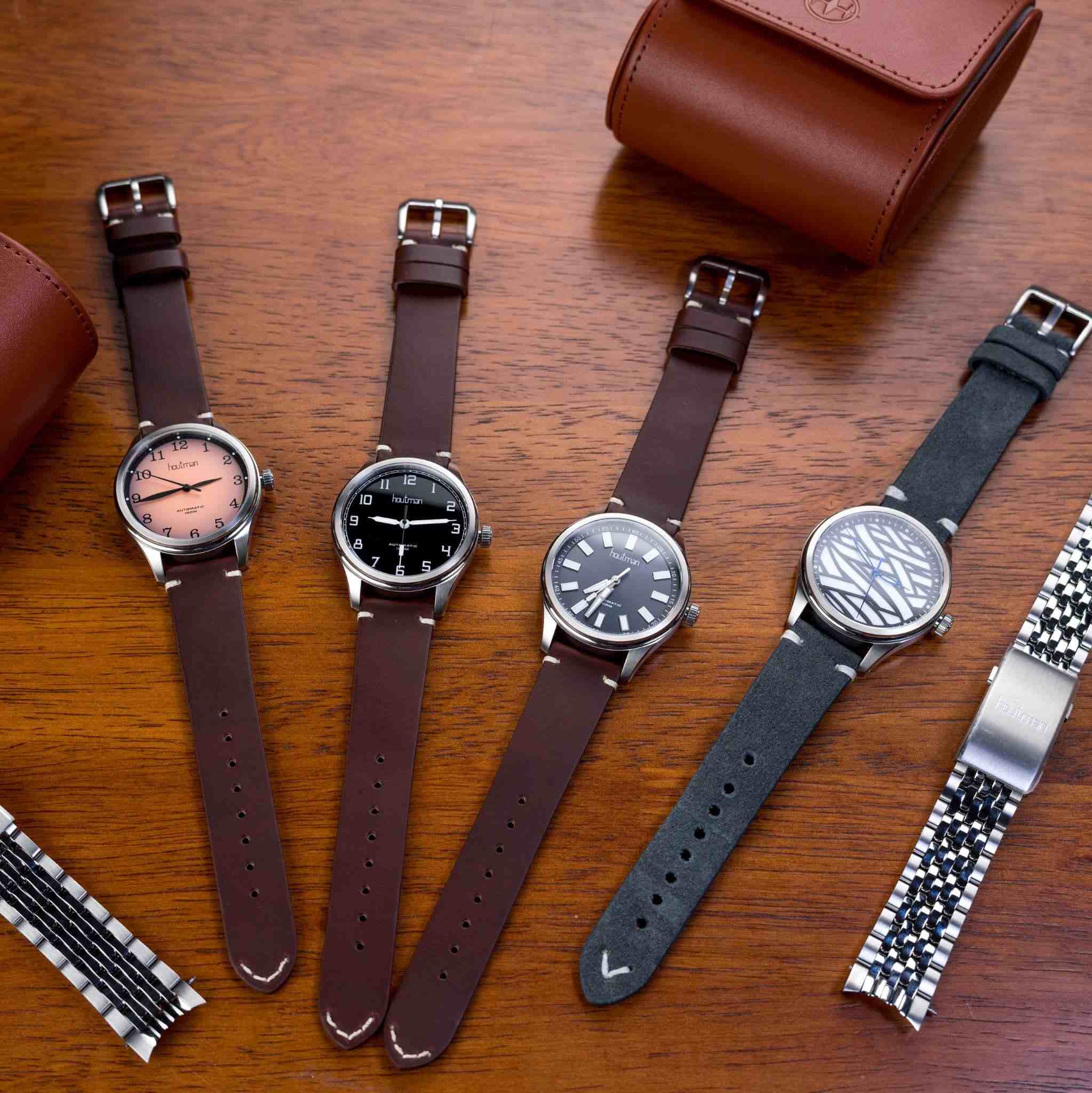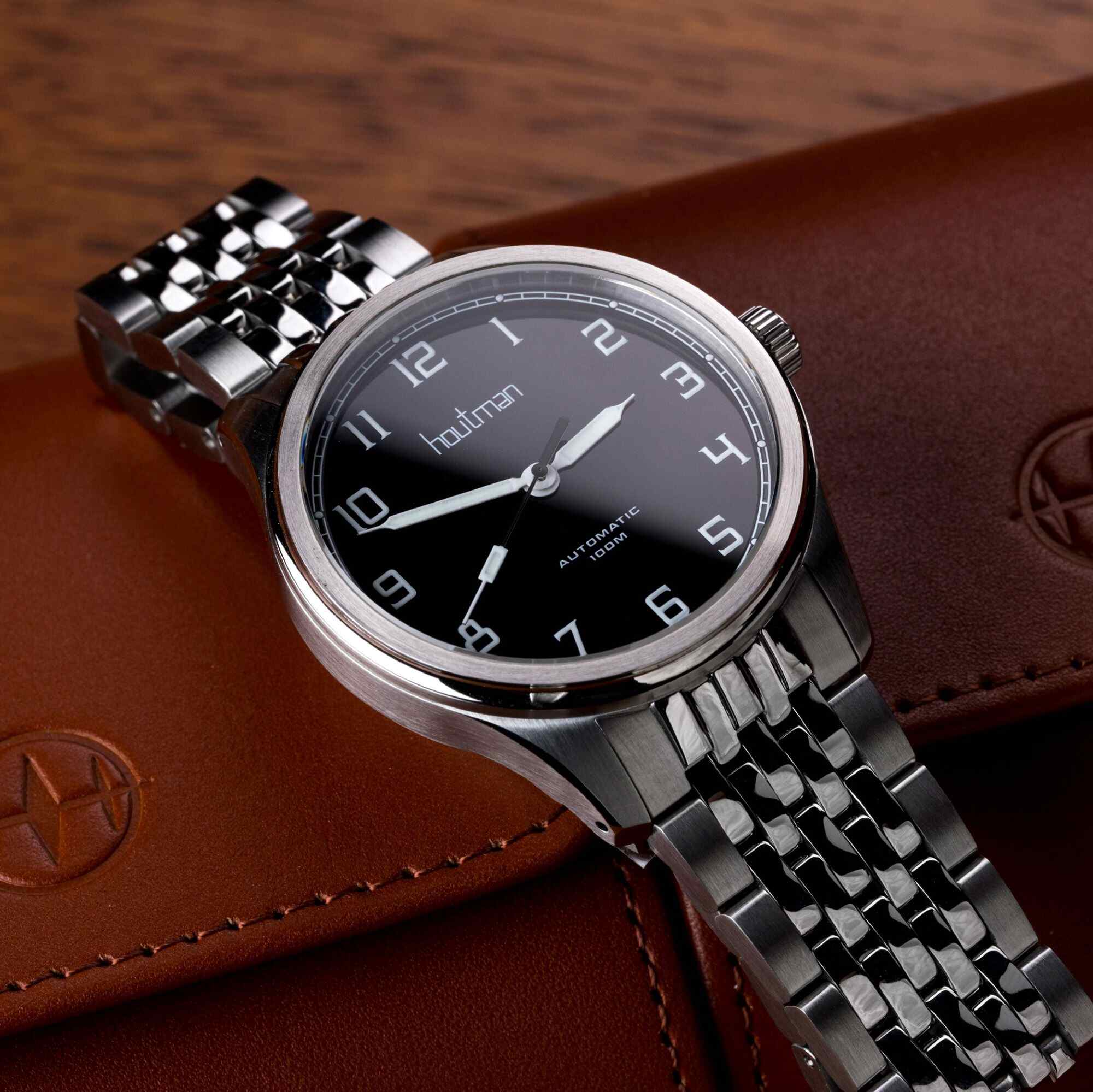 All Stainless Steel Case
316 marine grade stainless steel construction.
Circular brushed bezel surface, mirror polish concave bezel sides.
Brushed case with polished chamfer on lugs.
Drilled lugs, vintage look and easy strap change.
Optional 316SS bracelet with brushed outer and polished inner.
River Lume
Monochromatic by day, mesmerising by night.
3 different colours of Swiss made Super Lumi-Nova fill the dial, and a fourth fills the hands.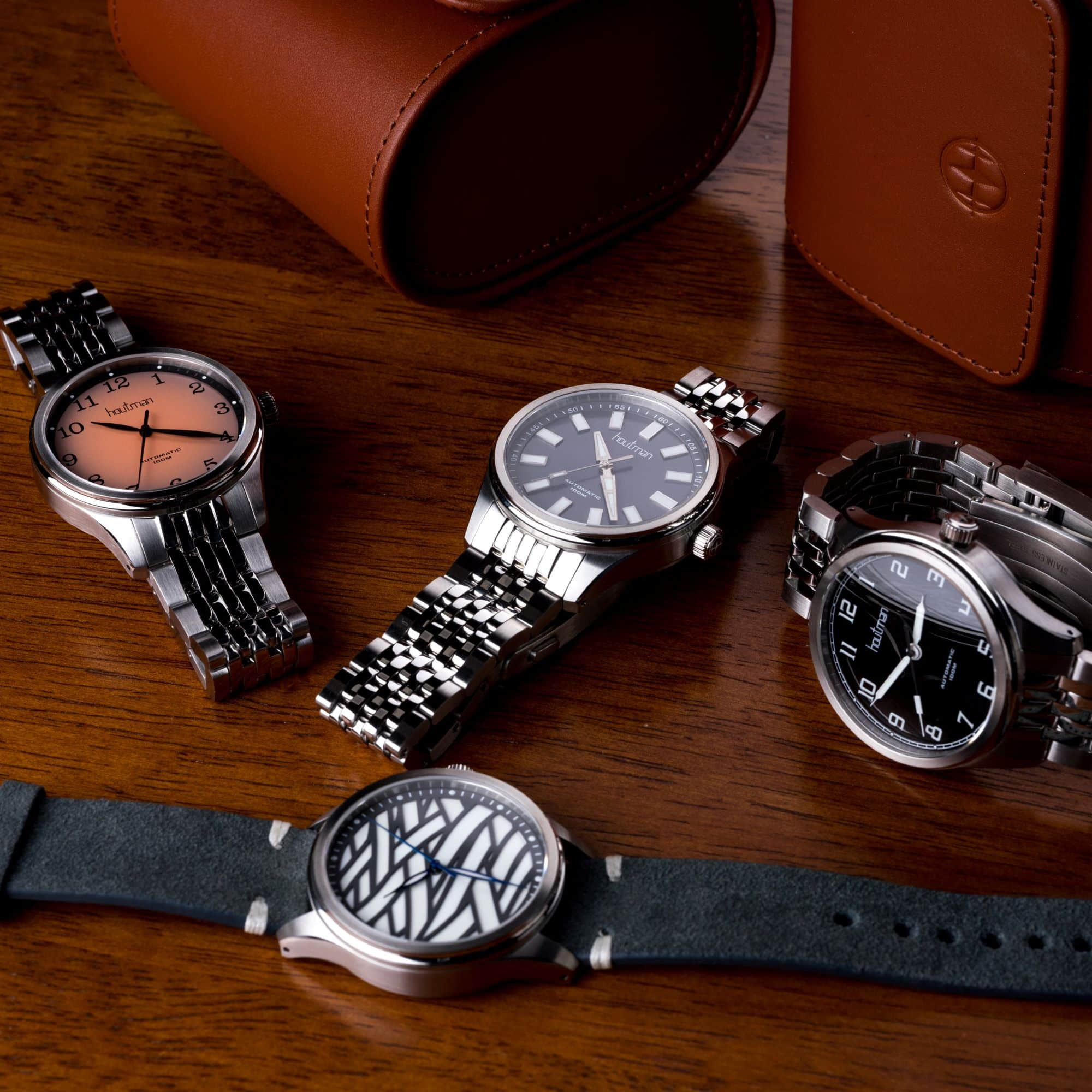 Included Accessories
Each Murchison watch comes with;
1 x Genuine leather watch strap
1 x Suede watch strap
1 x Top grain leather watch case
Solid stainless steel bracelet optionally available
Discover the timeless sophistication with our Murchison collection of 40mm wrist watches. Crafted to seamlessly blend elegance with precision, from the smooth sweep of the automatic movement to the stunning clarity of the sapphire crystal, each detail is designed to elevate your wrist game.
INTRODUCING THE MURCHISON WATCH SERIES
Ideal Size, Striking Presence: Our 40mm wrist watches strike the perfect balance between classic and contemporary. The size ensures a bold presence without overwhelming your wrist, making them versatile companions for any occasion.
Sellita Movement: Experience the heart of horological excellence with Swiss made Sellita automatic movement. These Swiss-made
movements are not only reliable but also offer a smooth sweeping motion, creating a captivating visual experience.
Automatic Movement: Embrace the effortless luxury of automatic movements. Powered by your wrist's motion, these watches eliminate the need for batteries and offer the pleasure of a timekeeping tradition that dates back centuries.
Sapphire Crystal Clarity: Admire the beauty of time through a sapphire crystal. Renowned for its scratch-resistance and hardness, the sapphire crystal protects your watch while ensuring a crystal-clear view of the dial.
IMPECCABLE CRAFTSMANSHIP:
Each 40mm watch in our collection is a masterpiece of craftsmanship. From the precision-cut hands to the intricate dial detailing,
every element is a testament to our commitment to delivering watches that stand the test of time.
VERSATILE ELEGANCE:
Whether you're dressing up for a formal event or exuding confidence in a casual setting, our Swiss powered watches effortlessly adapt to your style. The 40mm size ensures versatility, allowing you to transition seamlessly from day to night.
EXPLORE THE COLLECTION:
Elevate your wristwear game with our 40mm Murchison watches for men. Immerse yourself in a world where Swiss excellence meets modern aesthetics. Browse our collection today and discover a timepiece that resonates with your discerning taste.
EXPERIENCE EXCELLENCE, EMBRACE ELEGANCE - SHOP NOW
Experience Swiss precision with the Sellita automatic movement, and sapphire crystal clarity. Elevate your style today with our superb Murchison Watch collection.
Read More